Two-factor authentication (2FA) provides an extra layer of security for your Weel account and is mandatory for all accounts. 2FA is a combination of your username, password and a one-time authentication code sent to your mobile phone via SMS.
When is 2FA required?
2FA is required for the following actions:
Logging in to your Weel account.

Changing your personal details (name, email address or phone number).

Inviting new users to your Weel business account.

Creating, editing or deleting a custom user role.

Adding or changing your reimbursement bank account details.

Removing active and pending users from your Weel business account.
How do I use 2FA?
When you perform one of the above actions, you will automatically be prompted to perform two-factor authentication.

Press confirm to receive a SMS on the phone number associated with your account.

Enter the 6-digit code sent to your phone via SMS or accessible in your authenticator app.

Click submit.

If you have entered the correct code, you will be able to proceed.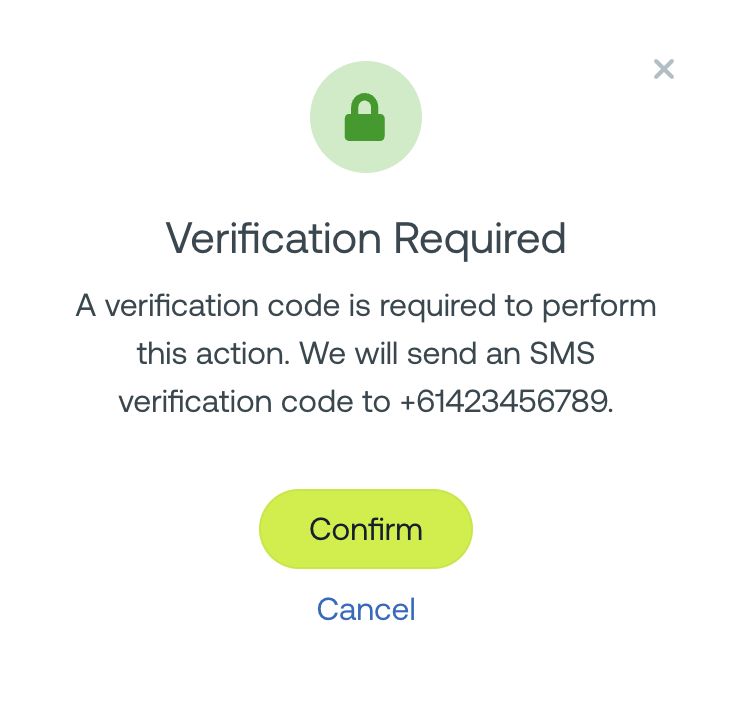 Things to remember
Never share your 2FA code with anyone. Weel Customer Support will never ask for your code.

After being verified, you will stay verified for 30 minutes and will not be prompted to verify again during this period.

Each 2FA code is unique and expires after a few minutes. If your code expires, repeat the action and you will be able to request a new code.